John Quincy Adams
Click Here
to view the US Mint & Coin Acts 1782-1792
Sixth President of the United States
Under the Constitution of 1787
March 4, 1825 – March 4, 1829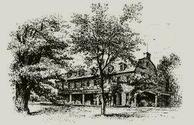 Click on an image to view full-sized
This tally sheet documents the last presidential election in which no candidate won a majority of the electoral vote, throwing the election into the House of Representatives. John Quincy Adams won the presidency over Andrew Jackson -

Courtesy of:

National Archives and Records Administration
In spite of all these things, the hatred of the federalists for France was so great that they were ready to put up with insult added to injury rather than attack the power that was warring against Napoleon. So far did these feelings carry them that Mr. John Lowell, a prominent federalist of Boston, was actually heard to defend the action of the Leopard." Such pusillanimity incensed Mr. Adams. "This was the cause," he afterward said,"which alienated me from that day and forever from the councils of the federal party." He tried to persuade the federalists of Boston to hold a meeting and pledge their support to the government in any measures, however serious, that it might see fit to adopt in order to curb the insolence of Great Britain. But these gentlemen were too far blinded by party feeling to respond to the call whereupon Mr. Adams attended a republican meeting, at which he was put upon a committee to draft and report such resolutions. Presently the federalists bowed to the storm of popular feeling and held their meeting, at which Mr. Adams was also present and drafted resolutions. For his share in the proceedings of the republicans it was threatened that he should"have his head taken off for apostasy." It was never of much use to threaten Mr. Adams. An extra session of congress was called in October to consider what was to be done.
Mr. Jefferson's government was averse to war, for which the country was ill prepared, and it was thought that somewhat milder measures might harass England until she would submit to reason. For a year and a half a non-importation act had been in force; but it had proved no more effective than the non-importation agreements of 1768 and 1774. Now an embargo was laid upon all the shipping in American ports. The advantage of such a measure was very doubtful; it was damaging us in the hope of damaging the enemy. The greatest damage fell upon the maritime states of New England, and there the vials of federalist wrath were poured forth with terrible fury upon Mr. Jefferson and the embargo. But the full measure of their ferocity was reserved for Mr. Adams, who had actually been a member of the committee that reported the bill, and had given it his most earnest support. All the choicest epithets of abuse were showered upon him; few men in our history have been more fiercely berated and reviled. His term of service in the senate was to expire on 3 March 1809. In the preceding June the Massachusetts legislature chose Mr. Lloyd to succeed him, a proceeding that was intended and accepted as an insult. Mr. Adams instantly resigned, and Mr. Lloyd was chosen to fill the remainder of his term. In the course of the next month the republicans of his congressional district wished to elect him to the House of Representatives, but he refused. In 1806 Mr. Adams had been appointed professor of rhetoric and belles lettres at Harvard College, and in the intervals of his public duties had delivered lectures there, which were published in 1810, and for a time were held in esteem.
One of
Mr. Madison
's first acts on succeeding to the presidency in 1809 was to nominate Mr. Adams minister to Russia. Since Mr. Dana's failure to secure recognition in 1782, the United States had had no minister in that country, and the new mission was now to be created. The senate at first declined to concur in creating the mission, but a few months later the objectors yielded, and Mr. Adams's nomination was confirmed. Alexander I very courteously received him, and his four years and a half in Russia passed very pleasantly. His diary gives us a vivid account of the Napoleonic invasion and its disastrous ending. In the autumn of 1812 the czar offered his services as mediator between the United States and Great Britain. War had only been declared between these powers three months before, but the American government promptly accepted the proposal, and, in the height of the popular enthusiasm over the naval victories of Hull and Decatur, sent Messrs. Gallatin and Bayard to St. Petersburg to act as commissioners with Mr. Adams. The British government refused to accept the mediation of Russia, but proposed instead an independent negotiation, to which the United States agreed, and the commissioners were directed to meet at Ghent. Much time was consumed in these arrangements, while we were defeating England again and again on the sea, and suffering in return some humiliating reverses on land, until at last the commissioners met at Ghent, in August 1814. Henry Clay and Jonathan Russell were added to the American commission, while Lord Gambier, Dr. Adams, and Mr. Goulburn represented England.
After four months of bitter wrangling, from which no good result could have been expected, terms of peace were suddenly agreed upon in December. In warding off the British attempts to limit our rights in the fisheries Mr. Adams played an important part, as his father had done in 1782. The war had been a drawn game, neither side was decisively victorious, and the treaty apparently left things much as before. Nothing was explicitly done to end the pretensions of England to the right of search and the impressments of seamen, yet the naval victories of the United States had taught the British a lesson, and these pretensions were never renewed. The treaty was a great disappointment to the British people, who had hoped to obtain some advantages, and Mr. Adams, for his share in it, was reviled by the London press in a tone, which could not but be regarded as a compliment to his powers. After the conclusion of the treaty he visited Paris and witnessed the return of Napoleon from Elba and the exciting events that followed up to the eve of Waterloo. Here his wife and children joined him, after a tedious journey from St. Petersburg, not without distress and peril by the way.
By this time Mr. Adams had been appointed commissioner, with Clay and Gallatin, to negotiate a new commercial treaty with England. This treaty was completed on 13 July 1815; but already, on 26 May when Mr. Adams arrived in London, he had received the news of his appointment as minister to England. The series of double coincidences in the Adams family between missions to England and treaties with that power is curious. First John Adams is minister, just after his share in the treaty that concluded the revolutionary war, then his son, just after the treaty that concluded the war of 1812-'15, and then the grandson is minister during the civil war and afterward takes part in the treaty that disposed of the Alabama question. After an absence of eight years, John Quincy Adams was called back to his native land to serve as secretary of state under President Monroe. A new era in American politics was dawning. The war, which had just been concluded, has sometimes been called our second war of independence; certainly the year 1815, which saw the end of the long strife between France and England, marks an important era in American history. Our politics ceased to be concerned mainly with foreign affairs. So suddenly were men's bones of political contention taken away from them that Monroe's presidency is traditionally remembered as the "era of good feeling." So far as political parties were concerned, such an epithet is well applied; but as between prominent individuals struggling covertly to supplant one another, it was anything rather than an era of good feeling.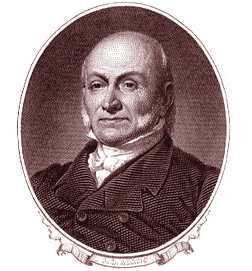 -->